Waxing Specialists Ulladulla
Waxing for soft smooth skin
We use only the finest waxes from around the world. They are selected for their superior hair removal qualities and gentle action on your skin.  You will notice our wax pots are immaculately clean, fresh sheet protectors are used for all body waxing, and individual head mats are used to guarantee to you the highest level of hygiene and care. Enjoy that very important little extra with us.
P.S. Not only do we guarantee to you the finest quality wax from around the world but unlike other salons we will NEVER use painful strip wax on your delicate bikini or under arm areas! Waxing how it should be – at the leading beauty salon in Ulladulla.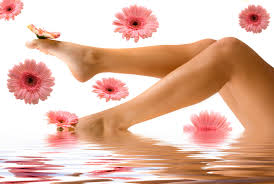 Silky Smooth Waxing for Her
All treatments are preceded by thorough Cleansing and Preparation
To ensure the Best Result and Greatest Comfort for You
Eyebrow Wax & Shape $20
Lip $15
Chin $20
Lip & Chin $30
Face (Lip, Chin, Sides) $39
Half Leg $35
Full Leg $55
Full Leg & Standard Bikini $70
Bikini – Standard $25
Bikini – Extended $35
Underarm $25
Full Arm $40
Half Arm $35
Silky Smooth Waxing for Him
Chest $50
Back $50
Back & Shoulders $60
Back & Chest $80
Back, Shoulders & Chest $90
Eye Enhancing Treatments

They say that your eyes are the windows to your soul. Beautiful brows can help frame the eyes and can give the illusion of lifting the eye area. The right colouring for your eye brows and lashes can make all the difference to the overall finished look. It is for this reason that many Australian's choose to have their eyebrows professionally manicured.
Eye Brow Colouring $15
Eyelash Colouring $20
Lash & Brow Tint & Design $45
ULTIMATE EYE TREATMENT $85
Includes Fine Line Exfoliation Treatment
Under Eyes Hydration & Firming Masque
Wrinkle Reducing Eye Massage including Anti-Botox Acu-Pressure
Lash & Brow Tint & Design
PLUS
Instantly Erase Fine Lines, Dark Circles & Puffiness with Eyesential
Remember: If you are not totally amazed with your 'Ultimate Eye Treatment', we will refund your money – that's our 100% guarantee