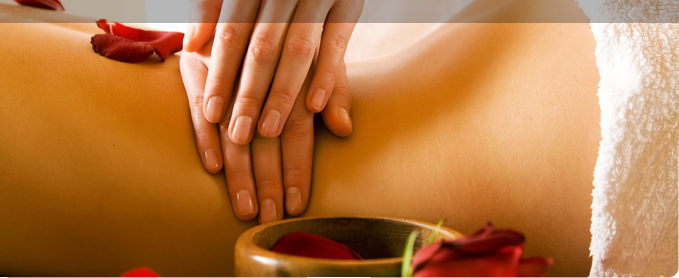 Body Treatments
We go to great lengths and expense to look after our face, to make it feel soft, youthful and healthy but what about our body.  Our body has sun damage, dehydration and can show the effects of our lifestyle too.  If you have had body treatments before you will know just how wonderful and special they make you feel.  And like your skin care, regular body treatments will give you that all over glow.
Here are just some of the reasons that body polishes are great for you:
One of the biggest benefits of a Body Treatment is the way your skin just glows.
Body Scrubs are a great way to exfoliate dead skin cells.  This paves the way for fresh new cells to regenerate and leaves you feeling and looking fabulous.
The motion of a Body Treatment increases the flow of nutrients around your body to receive nutrients and oxygen into the cells.
Improving cellulite and toxins.  Increased circulation stirs up unhealthy toxins so they can be released from the body.  Improving the look of cellulite and dimples.  Specially designed body treatments will target your problem areas.
Total relaxation.  Stress is very ageing for your body and your mind.  The relaxation of a body treatment and massage is one of the very best things that you can do for your overall health and well-being.
Mimosa – Champagne Sugar Scrub
This totally Organic Skin Polishing Treatment will refine and smooth your skin to leave it feeling nourished and deeply hydrated. Containing Champagne Grapes and Tokay Grapes as your antioxidants, raw sugar as your natural exfoliation, Orange Essential Oil to support collagen formation and regeneration and Green Tea to delay skin cell ageing this body polishing treatment will greatly repair dry skin and leave you with a healthy glow.
Mimosa Skin Softening Treatment  $120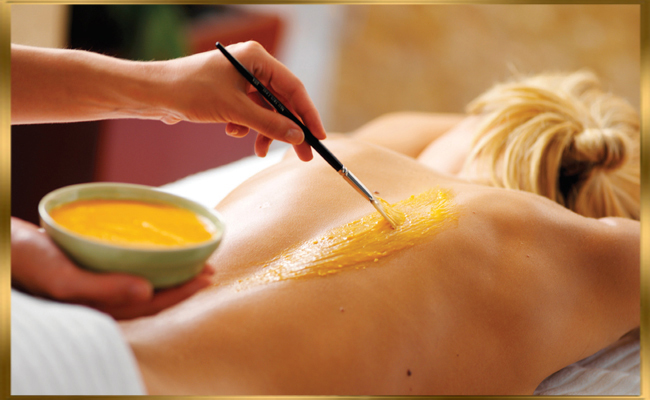 Anti-Ageing Mango Body Wrap
Reduce the signs of your skin's ageing with this anti-oxidant rich enzyme body wrap. Mango is extremely high in anti-oxidants as well as Vitamin A so it moisturises the skin while relieving clogged pores.  Pineapple, another ingredient in this wrap dissolves dead skin cells naturally and supplies Vitamin C and B1 to the skin.  Carrot Oil nourishes the skin with Carotene and Lemon as an antioxidant and toner, refreshes the skin.  Biocomplex completes the array of antioxidants in this treatment to deliver a balanced mix of essential nutrients.
You will be rejuvenated from head to toe in a fragrant mango cocoon rich in enzymes to dissolve any dryness and your treatment will finish with a luxurious full body application of watermelon, papaya and rich virgin coconut oils.
While your skin is softened you will receive a relaxing scalp and face massage. Just Heaven.
Mango Body Wrap  $140
Uplifting Clay Therapy
Today, we live in a heavily polluted world.  Pollution finds its way into our bodies through water, air, food and everyday products. This is what we now call a body burden.
However, Nature has provided us with ways to help our bodies to deal with this burden. Among such ways, clay has a very special status. It's extraordinarily rich physico-chemical properties make it one of the best detoxifier/purifier available.  Simple, yet powerful, it detoxifies the body and heals a wide array of ailments.  It acts like a sponge and a sticky paper for chemicals, pollutants, toxins.
What's so special about Illite Clay?
One of the most remarkable characteristics of illite clay is its ability to act according to each person's specific needs.  Unlike chemical medicines, which can destroy healthy tissues and beneficial bacteria as well as bad, illite clay is selective  allowing healing to take place at a natural rate. Green Clay also possesses analgesic properties effective in relieving muscular or joint pains by decongesting the affected area.
In addition, Illite clay is a valuable beauty treatment.   It has a deep cleansing action, removes dead skin cells, absorbs impurities, excess sebum & oils to keep the skin smooth, fresh & radiant.
We are all, you, me and the rest of the world, concerned by what is now called "body burden": the chemical pollution in our bodies.
Clay is a natural healer and acts softly but deeply on the body. Green clay contains plant matter, providing an even richer dose of nourishing minerals.  It is also very powerful for increasing blood flow which improves the overall health of the body.
After your Uplifting Clay Therapy Treatment you body will enjoy an Energising Oil treatment.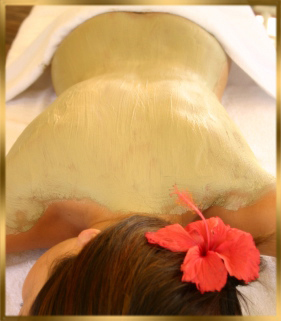 Clay Therapy Treatment  $140 full body
Purifying Back Treatment $75