Buying a gift for someone who has everything?
Not sure of their specific taste?
Running out of time to find a great gift?
Here is the perfect solution.
Let them choose!
A gift voucher with Face & Body Therapies Ulladulla is the perfect gift for anyone on any occasion. Let that special person know how much you care by purchasing them a pampering treatment or package. Your gift voucher can also be used in our store which is a collective of quality skin and body products that are natural and cruelty free.
Just simply pay and download your voucher, phone 4454 3521 or use the 'Contact Form' and we can arrange a Gift Voucher to be sent to your doorstep, posted directly to the lucky person or emailed straight away – easy!
You can:
Choose off our extensive menu
Choose from our Pampering Packages 
Phone the Salon 4454 3521 to discuss your needs (we can put something together for you)
Choose from our 'Gift Ideas' below
Just make your voucher for a $$$$ amount
Want to simply pay and download your voucher?
Gift Ideas
Beautiful Bliss
The gift of love and thanks
Two hours of peace, quiet and pampering
In a private, quiet room your special person will receive a luxurious one hour massage with our 'In the clouds' Aromatherapy Massage Oil.  Made from the only the finest organic macadamia and sweet almond oils plus essential oils of Bergamot, grapefruit, palmarosa to name a few, this blend is uplifting and delighting.
Our signature hydrating Manuka Honey Facial will follow the massage without disturbing their rest and quietness – one will drift into the other. Our Mauka Facial will gently buff and reawaken dry, thirsty skin  for a bright and radiant complexion.  It is suitable for all skin types.
These are both speciality treatments and your special person will be very, very happy – thanks to you!
Beautiful Bliss for only $190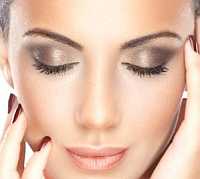 'Relax Me'
Can't decide between a Massage and a Facial?
'Relax Me' gives you both
A gift voucher guaranteed to please. Our massages are focused on well-being and total relaxation, with a private room, dimly lit and soft music to simply drift away.
Firstly our Coconut Bliss Relaxation Massage will focus on the back, shoulder, neck and scalp to provide deep rest and rejuvenation. Then a delightful organic skin freshening mini facial will follow to complete a beautiful experience with us at the salon.
Our 'Relax Me' package $95

Melting Massage Package
Total Wellness & Rest
For those just wanting to escape for a while
Our Melting Massage Packages includes a wellness magnesium foot soak to nourish cells and relieve stress.  Followed by a totally relaxing aromatherapy hot towel application before a receiving a one hour melting massage.  Plus this package includes our speciality scalp and facial massage.
Melting Massage Package $130